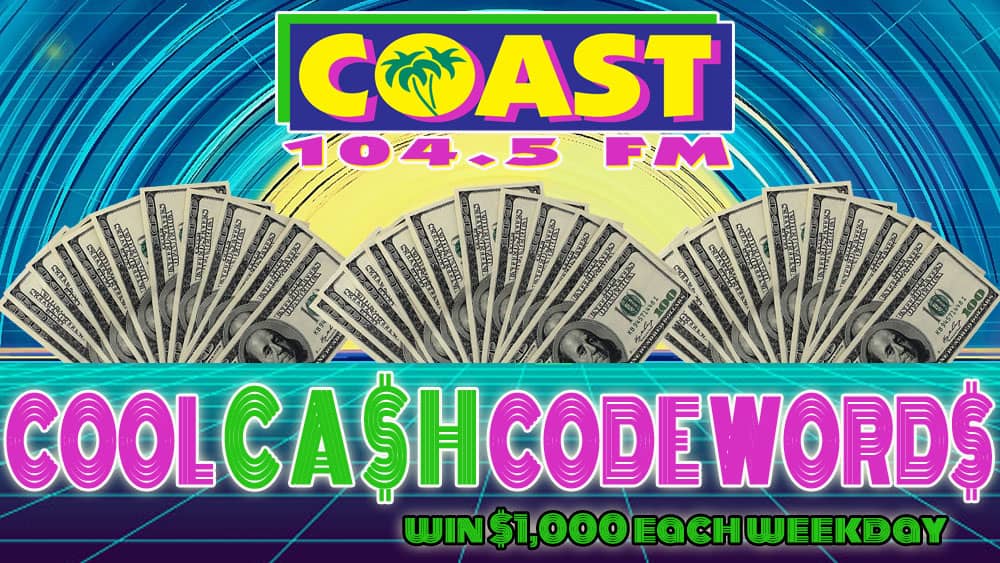 Free money is cool, right?
The Coast 104.5 'Cool Cash Code Words' game is your chance to win $1,000 each week day!
Collect the words from the Coast crew on air and enter them at in the game form below!
More code words means more chances to win! Listen for a new code word at 10 after the hour, each hour from 6am to 5pm!
Even cooler? BONUS hours! Get TWO words all morning with Adam, at 12:10 with Becky and at 5:10 with Cheeba! Free money and Cool Cash Code Words from your 'Feel Good Favorites' station, Coast 104.5!
Contest Runs: 10/5/20 thru 11/6/20