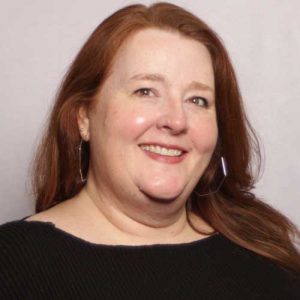 Jennifer Grant
Hi, I am Jennifer Grant. Nice to meet you. In the 2nd grade, I received a clock radio as a gift from my grandparents and that was it, I was officially hooked on radio (much to my parents dismay)
A few things you should probably know about me:
1) I'm a sucker for a furry face and have several rescue dogs (and one semi-rescue cat that likes to hang out in my yard. Probably because I feed him all the time)
2) Big baseball fan. Huge baseball fan. Love, worship and adore baseball. Cubs and Giants are my teams! And I will never bleed Dodger Blue!
3) I have been a Big Sister with Big Brothers/Big Sisters of San Luis Obispo County for 7 years. My Little Brother, Jaydon, is a totally amazing and awesome kid. If you want to get involved and become a Big, it's super easy-check out www.slobigs.org
4) I would like to think I am super-organized and know what I am doing but the reality is I am usually flying by the seats of my pants and winging it. Makes for some very interesting moments in life sometimes!